Are you ready to add emotion to your drawings, learn to find voice through your art?
Have you ever looked at a drawing and felt so moved by the energy and feeling behind the work and think ,
is the emotion planned or Magic?
Are you afraid of charcoal and need a push to experiment?
Are you ready to let go of the rules of drawing , get messy and give yourself permission
to go for it?
---
I am pleased to share my newest online course, SOUL DRAWING

This class has a series of lessons , each lesson designed to encourage the student to relax in using charcoal with pencil propelled by your intuition flow.
In the process of practice you will learn how to communicate emotion into your work
A non-threatening format to watch and learn some new drawing techniques for drawing by instinct, giving yourself the permission to try.
---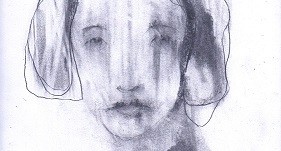 Allow me to provide these lessons as well as my thoughts and ideas on moving past just copycat drawing to finding out how to pull your voice into your work!
♥♥♥